Categories:
Other Brands
Eniko Mihalik is a vision of pure elegance on the September 2017 cover of ELLE Serbia. Photographed by Greg Swales, the blonde beauty wears a windowpane print shirt and grey skirt from Monse. In the accompanying spread, Eniko wears sophisticated styles from the fall collections. Stylist Arnold Milfort dresses the Hungarian beauty in fashion from Dolce & Gabbana, 3.1 Phillip Lim, Michael Kors and more.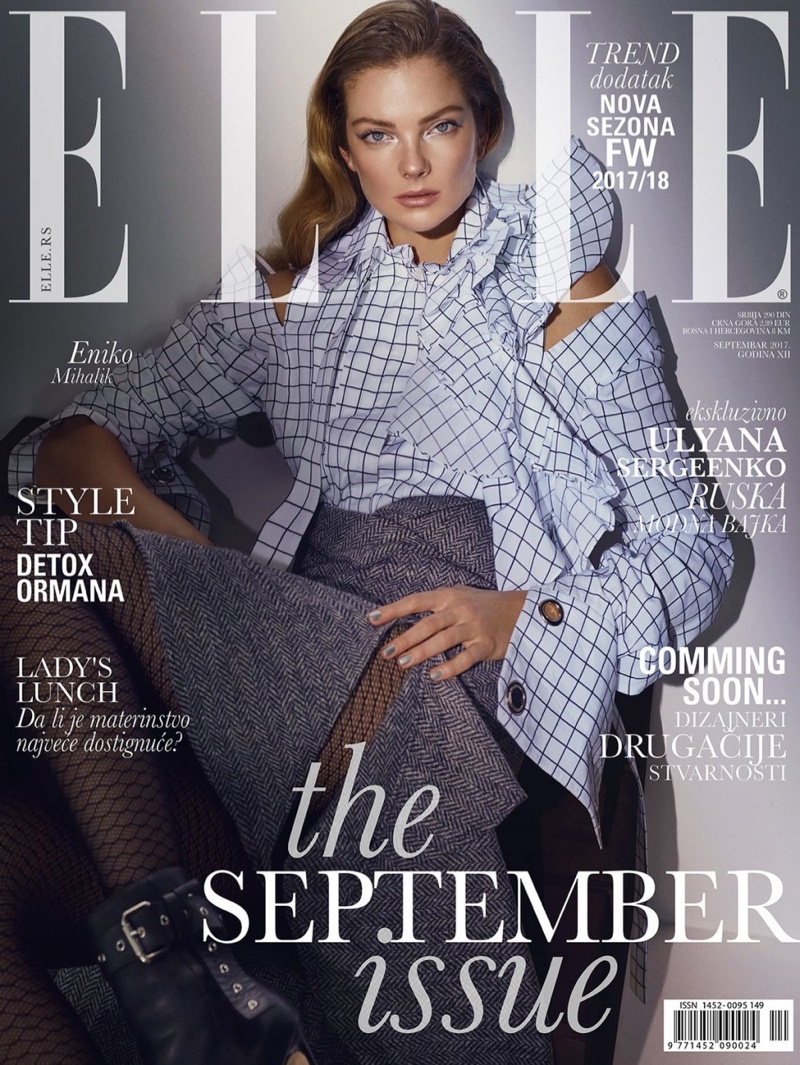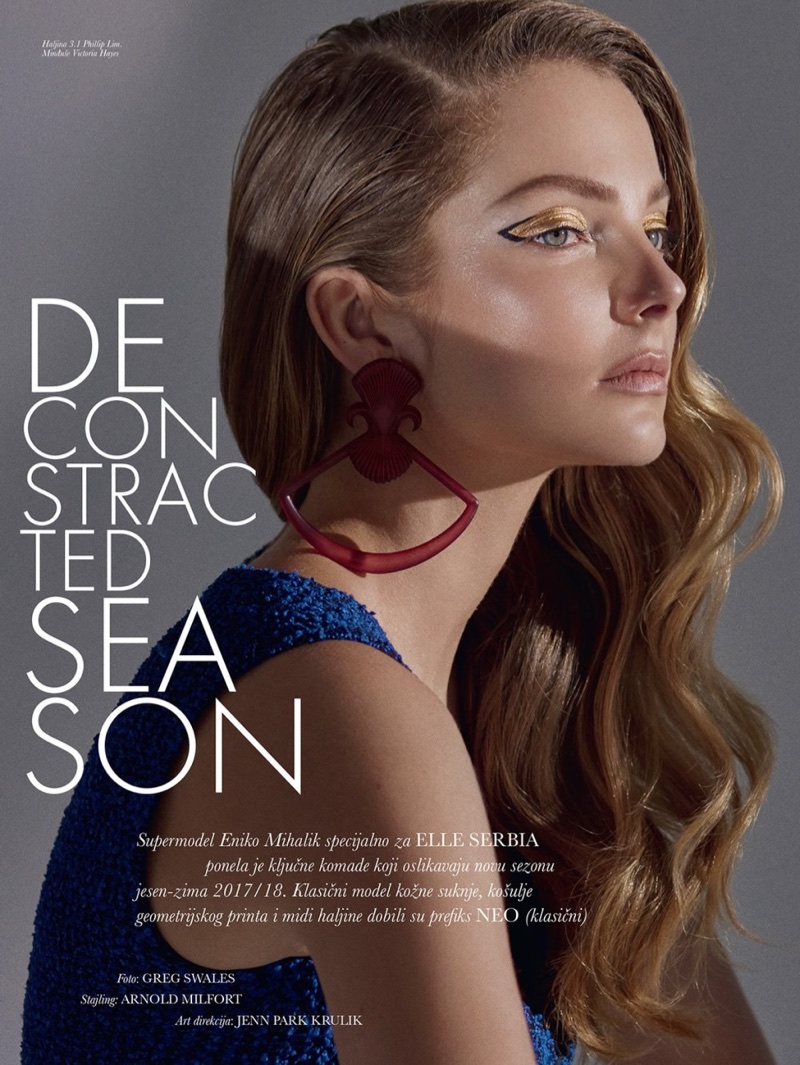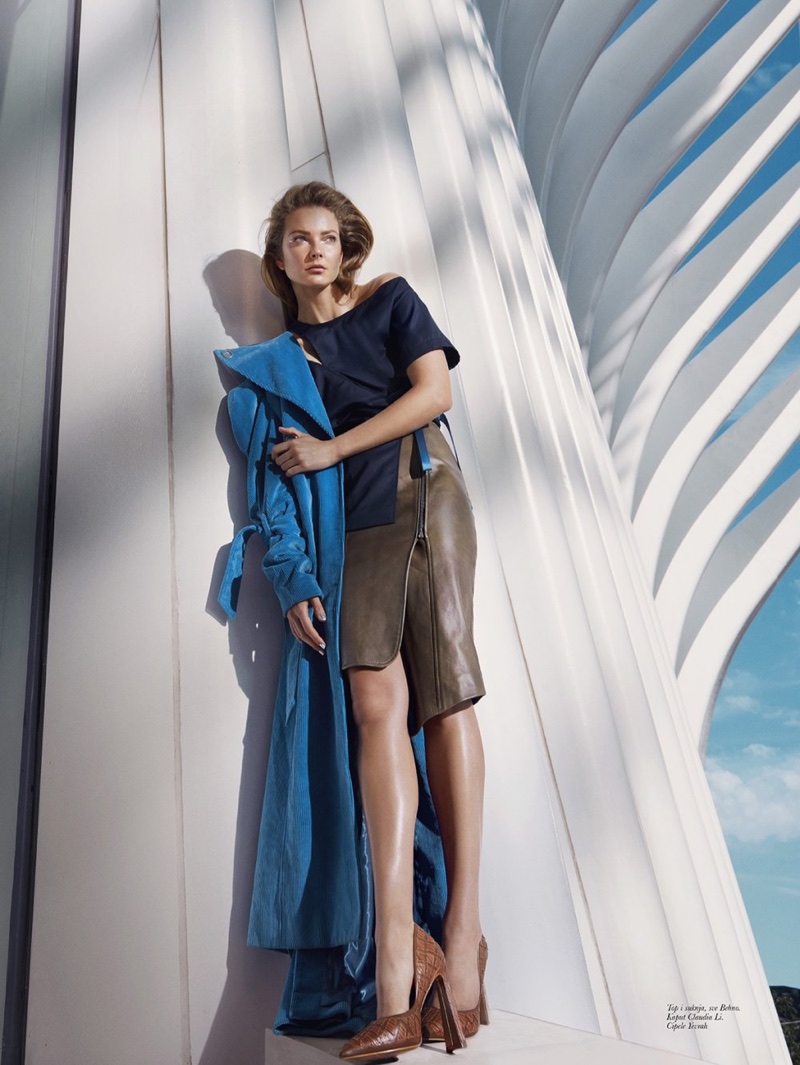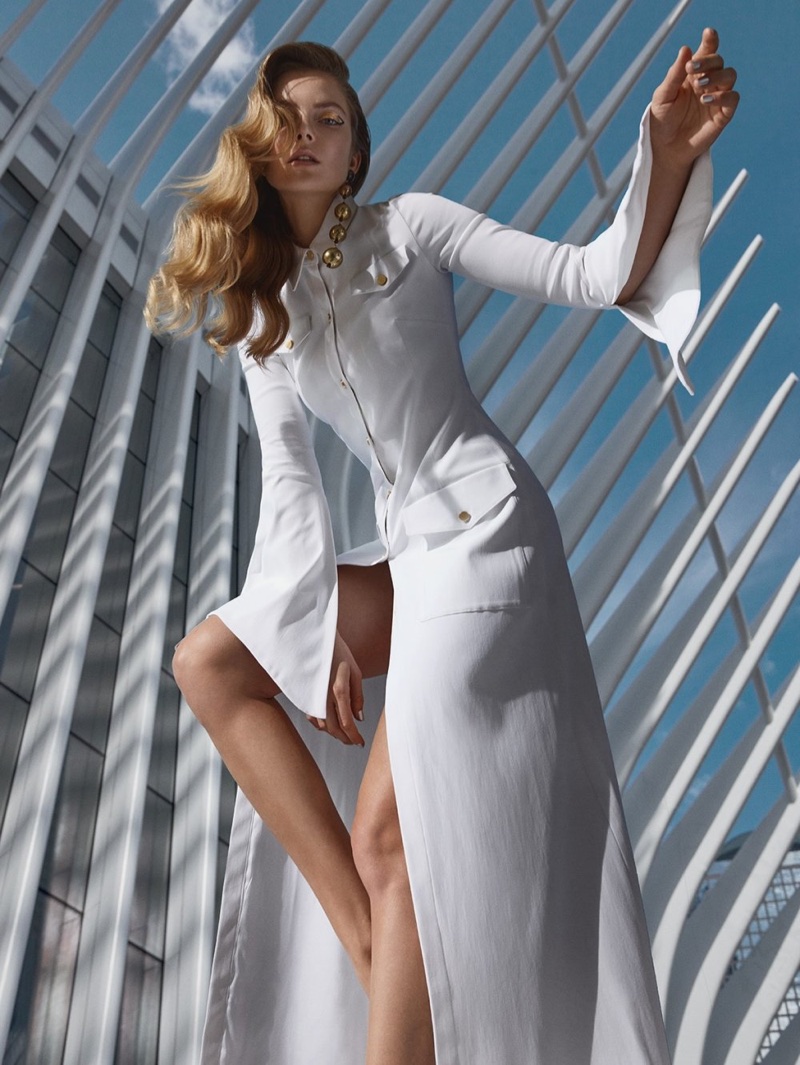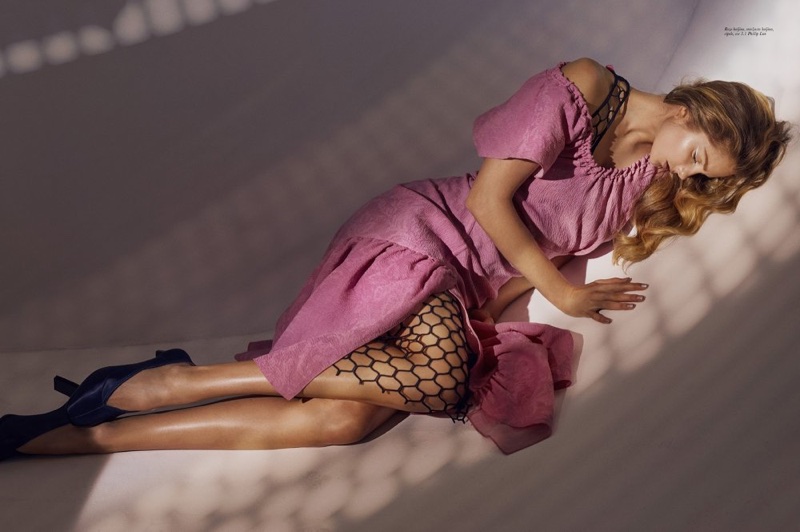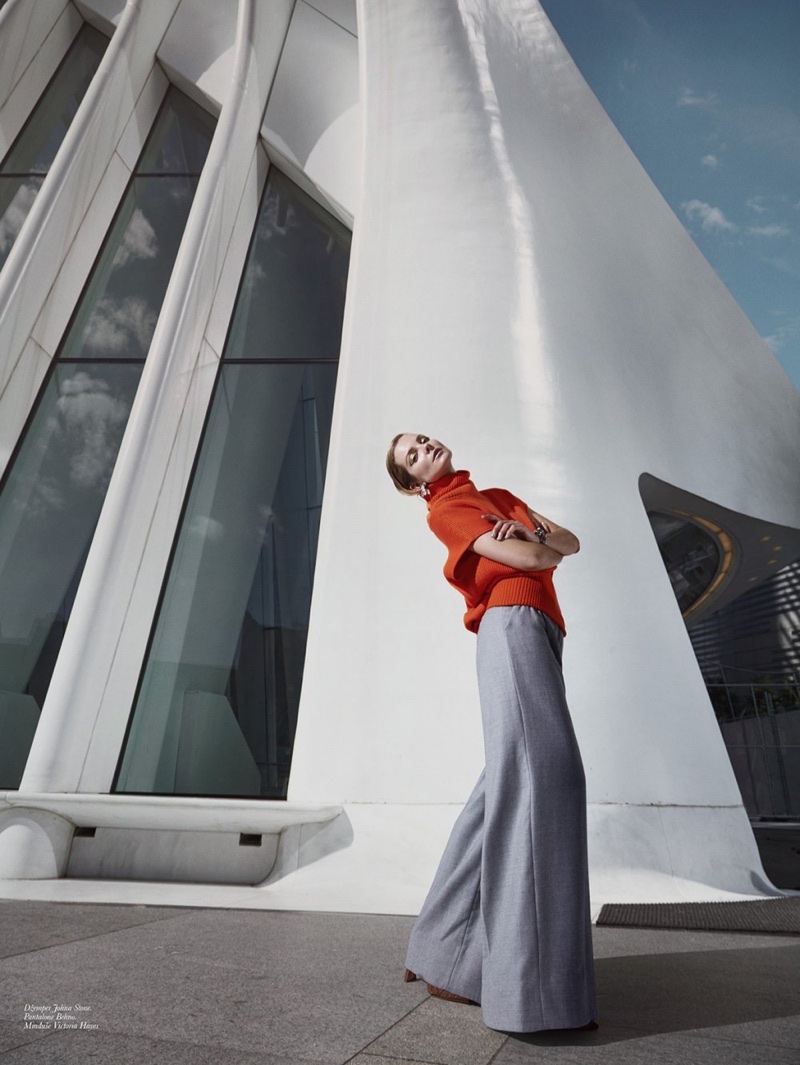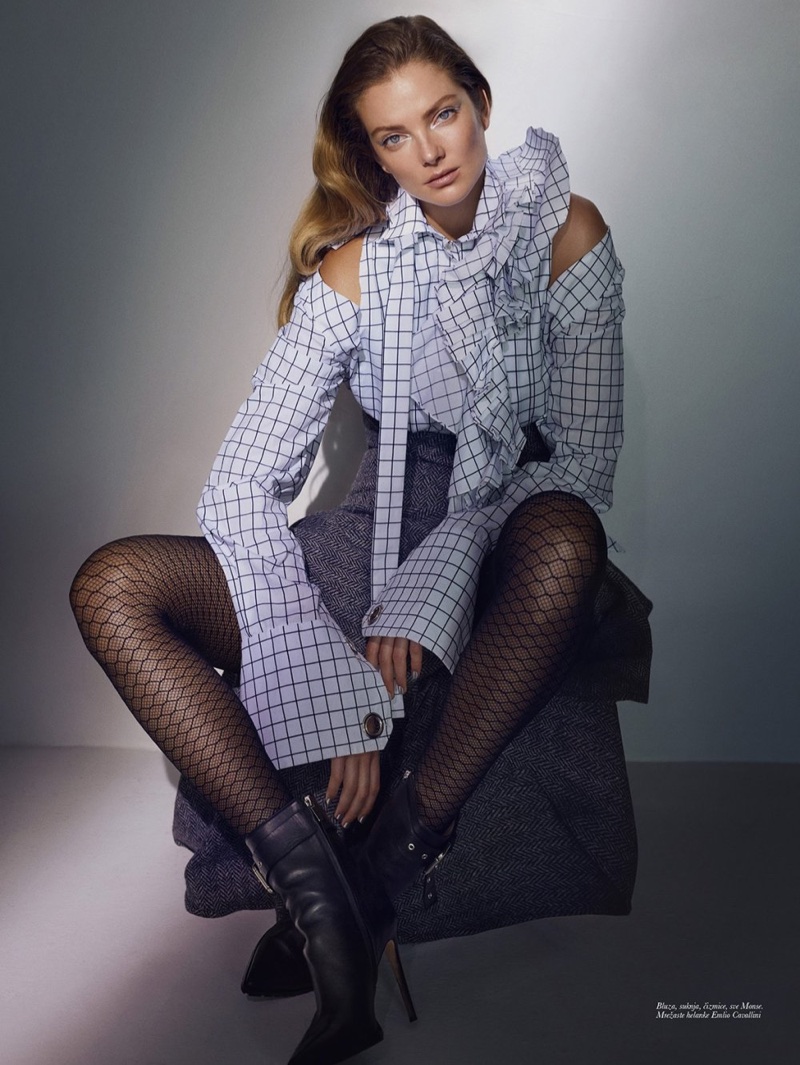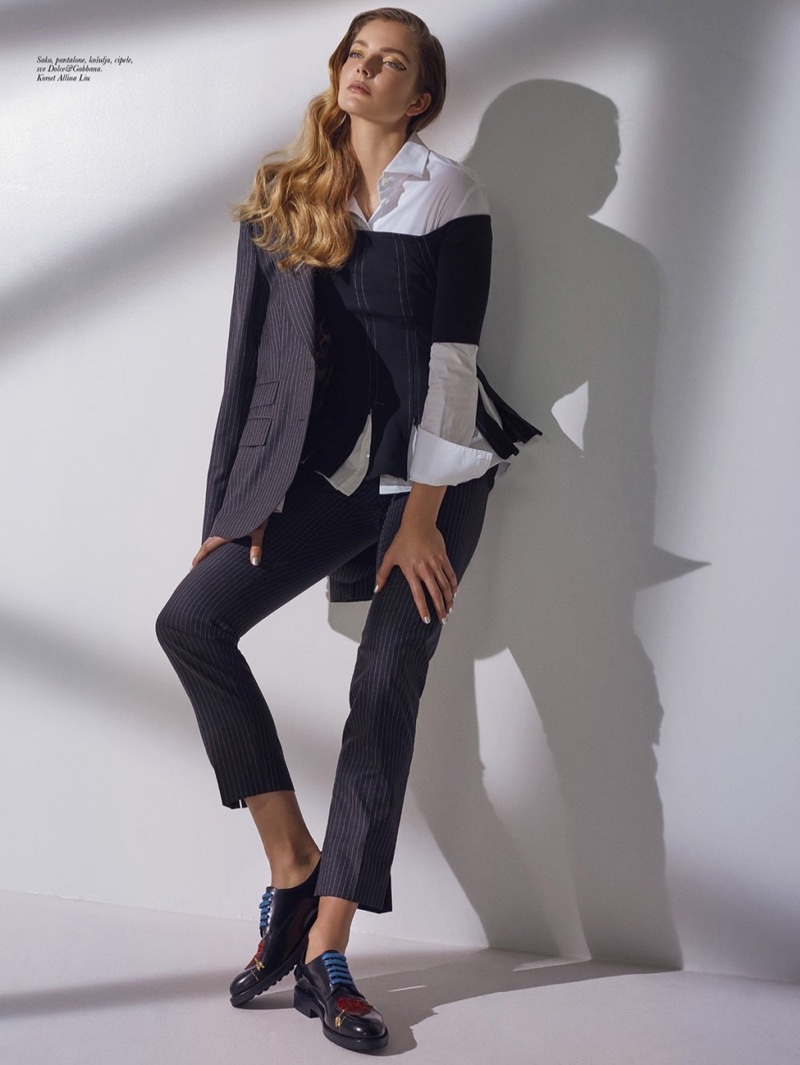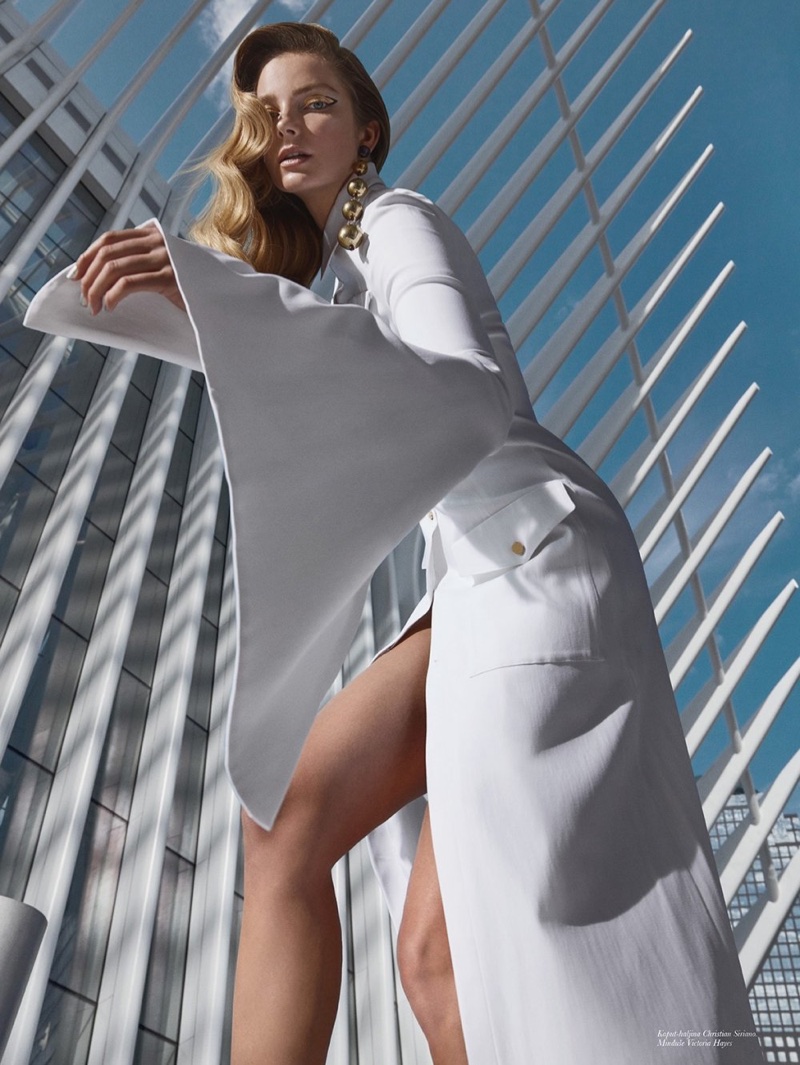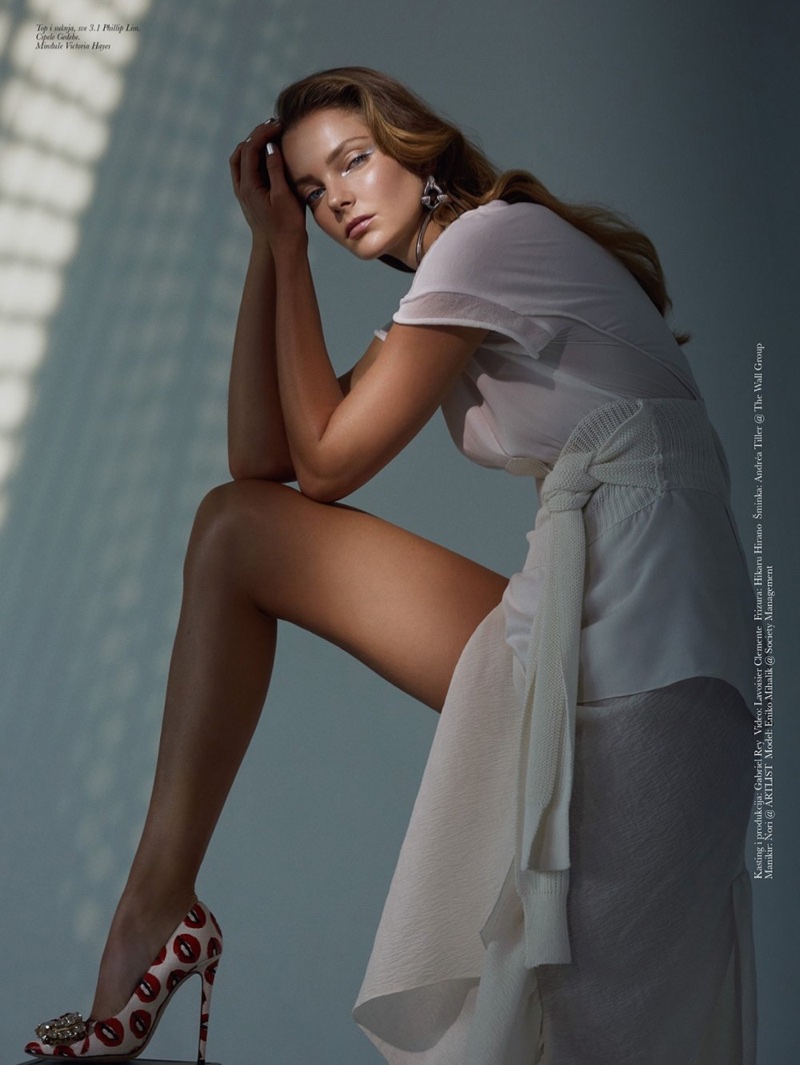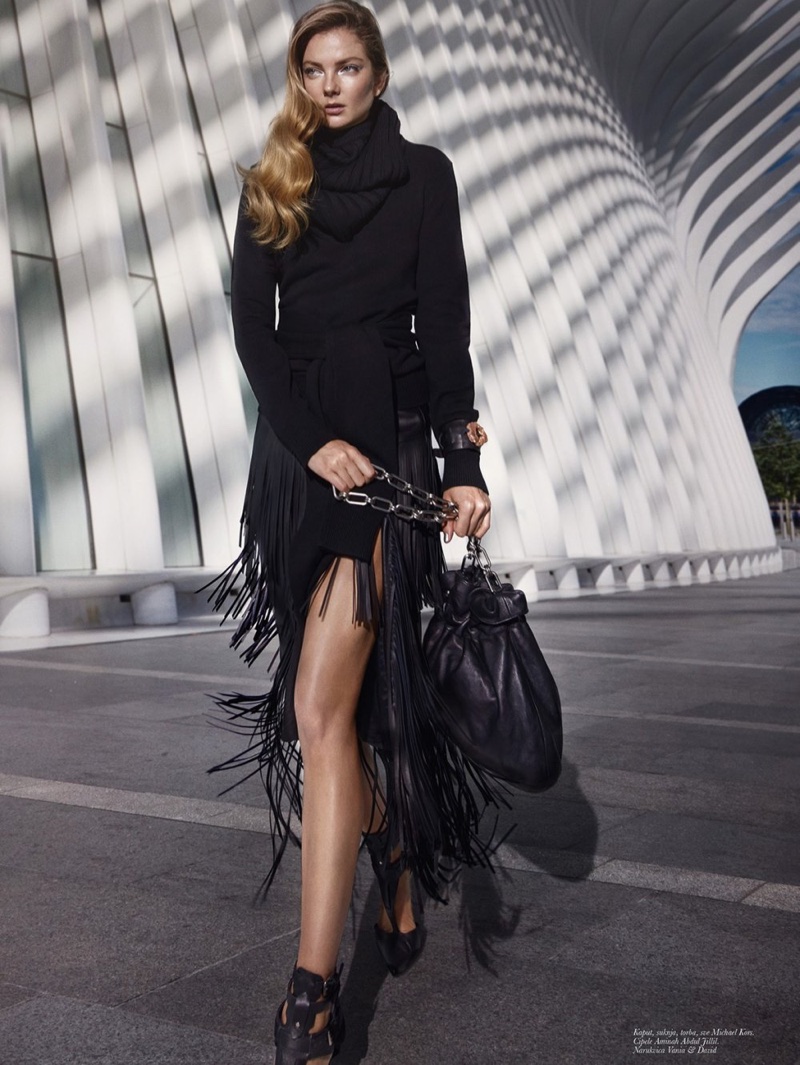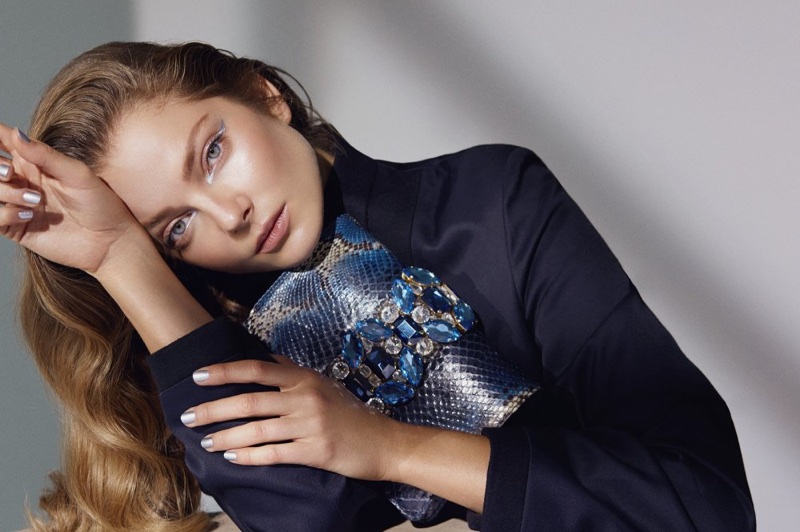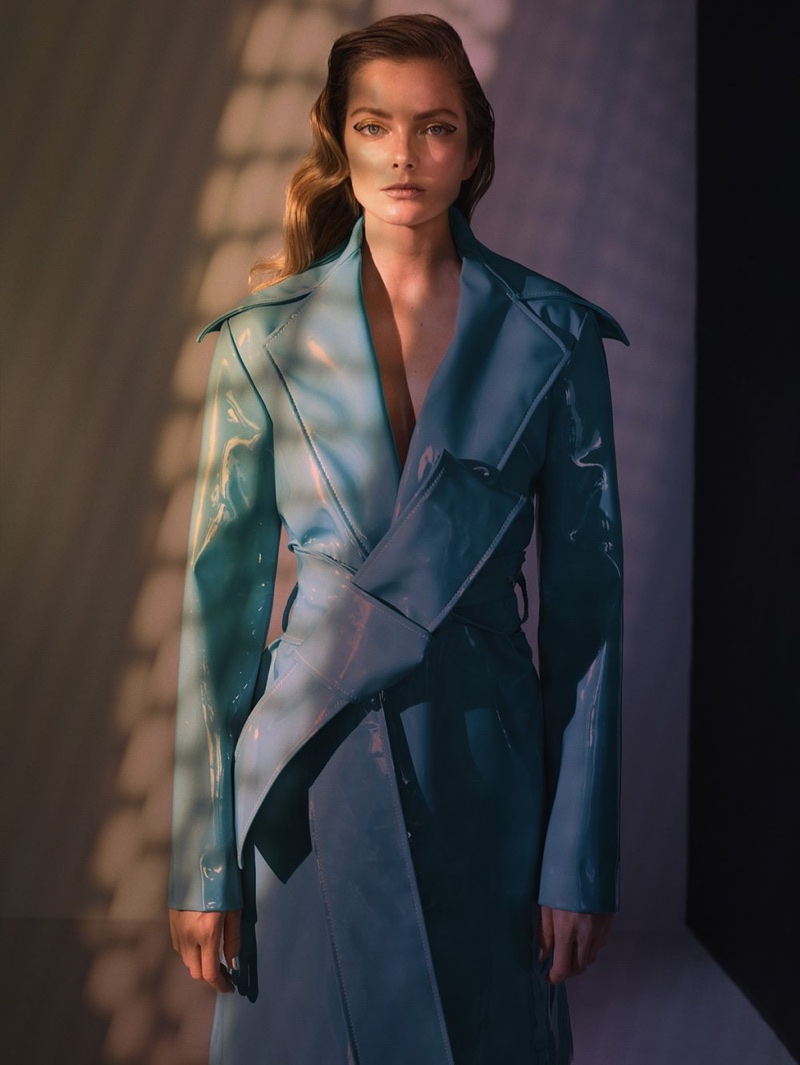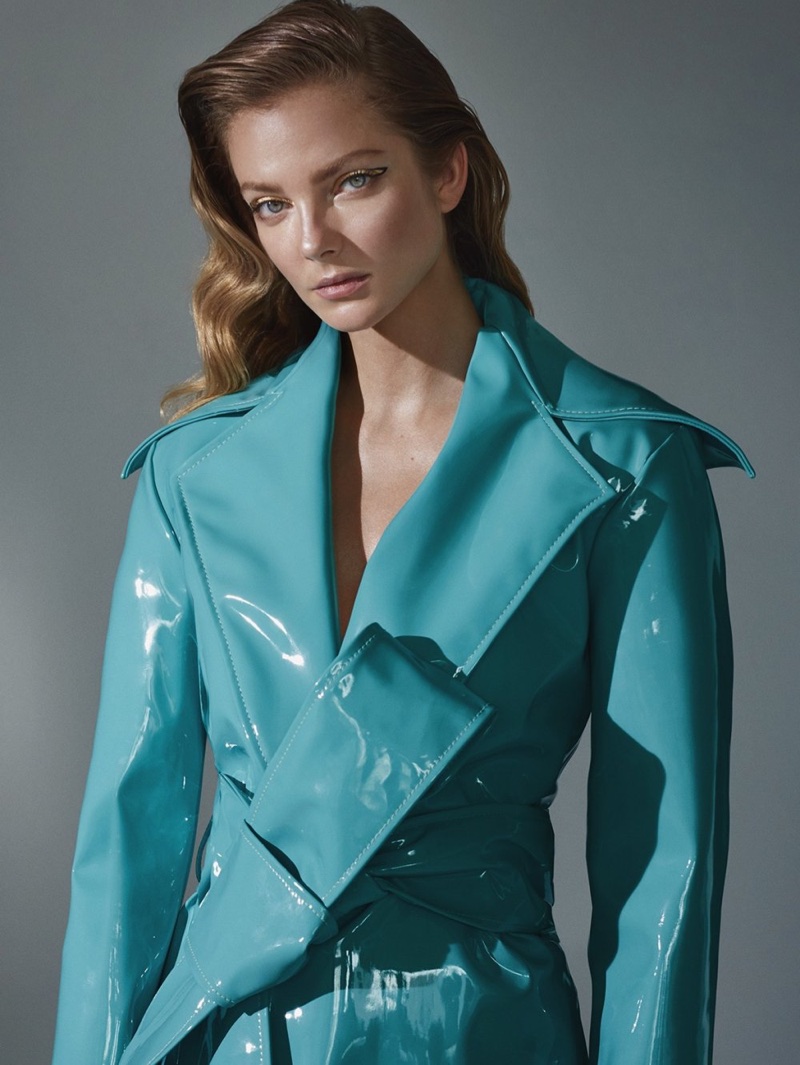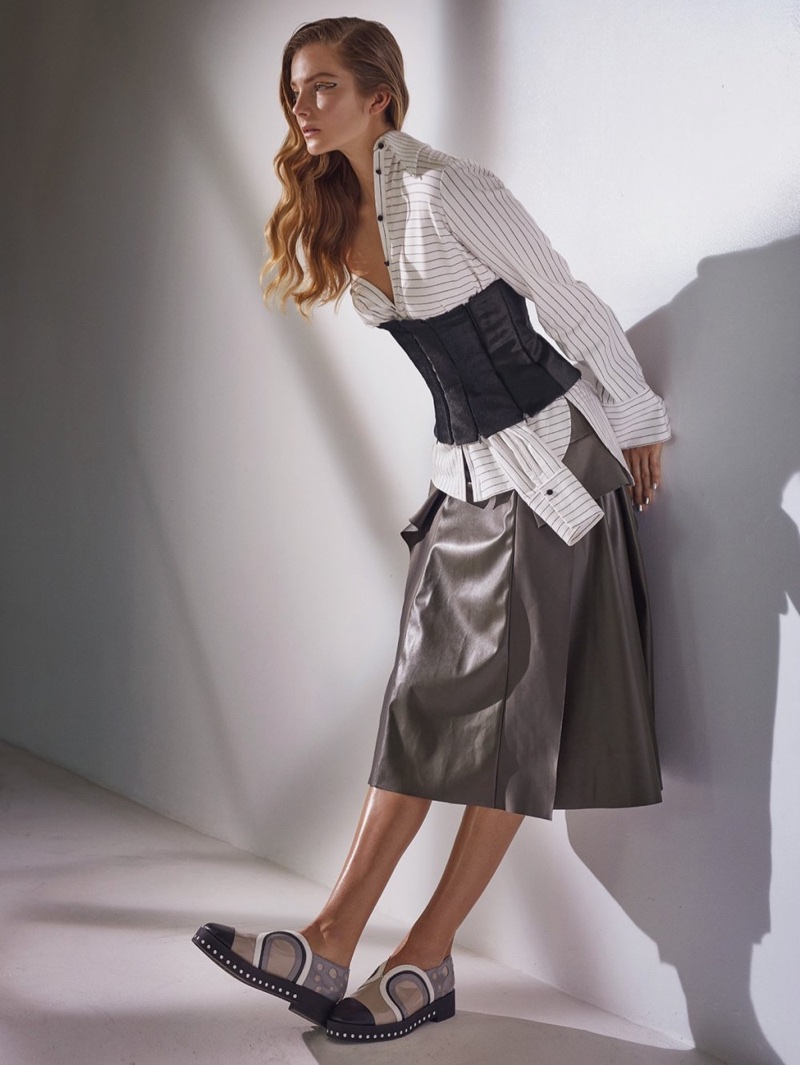 comnum(0) tbcount(0) tbcount(18)
Categories:
Fashion
H&M Short Hooded Sweatshirt, Denim Skirt and Sneakers
For the new season, H&M Divided puts on focus on "it" pieces for the fall. From short parkas to cropped sweatshirts and chic blazers, these essentials will help transform your autumn wardrobe. Paired with ripped jeans, denim skirts or lace-up pants, H&M offers cool looks for the new season. For footwear, a classic sneaker silhouette paired with floral embroidery is the perfect finishing touch.
H&M DIVIDED FALL 2017 LOOKBOOK
H&M Hooded Sweatshirt Dress and Velvet Choker Necklace
H&M Oversized Denim Shirt, Twill Pants with Lacing and Platform Boots
H&M Short Parka, Ruffle-Trim Mesh Dress and Captain's Cap
H&M Wool-Blend Blazer, Fine-Knit Sweater, Mom Jeans and Sneakers
H&M Sweatshirt and Twill Pants with Lacing
comnum(0) tbcount(0) tbcount(28)
Categories:
Louis Vuitton
Louis Vuitton City Steamer One Handle Bag
Sometimes a new idea is not entirely new. Sometimes you can take two concepts and put them together to create a new way of seeing things. Perhaps that's how the Louis Vuitton City Steamer One Handle Bag is created for the Fall winter 2017 Collection. You see, not long ago we introduced the City Steamer Bag, which is now on its way to become the house's classic. After that, Louis Vuitton releases the One Handle Bag, inspired by the historic trunkmaker. Now both of these bags have been melted together, clever isn't?
Louis Vuitton City Steamer Bag
Louis Vuitton One Handle Bag
The Design
The Louis Vuitton City Steamer One Handle Bag is just like the original City Steamer Bag. It's a tote bag with the signature LV lock crafted in the center. The shape is the same as well, but there are also differences.
One of the biggest changes is the front flap and the iconic Torron handle. There is just ONE handle while the original City Steamer has two. The front flap and the Torron handle are both copied from the Louis Vuitton One Handle Bag.
Another surprising new addition is the chain for shoulder carry. It's unexpected because the original City Steamer Bag as well as the One Handle Bag is both designed with leather strap. This chain short, but beautiful and adds an extra touch of luxury to the overall look. On the back of the bag, you will also find a zipped compartment in case you need instant access to your essentials. Behind the front flap, there is also a pocket with turnlock and loop for padlock.
This bag is made from Veau Perle, which is durable calf leather.
The Interior
One advantage of the City Steamer Bag is the well-structured and spacious interior. Inside you will find one large compartment and one double pocket to store your stuff.
The Sizes And Prices
This bag measures 9.8' x 8.3' x 3.9' (L x H x W) inches and is priced at $4850 USD, $5800 CAD, €3400 euro, £3150 GBP, $35000 HKD, ¥32500 CNY, ¥540000 JPY via Louis Vuitton boutiques.
Other Images
Tags: Louis Vuitton bag City One HANDLE STEAMER
comnum(0) tbcount(0) tbcount(32)
Categories:
Fashion
Gracing the pages of Harper's Bazaar Czech'sSeptember 2017 issue, Ronja Furrer, heads outdoors in dreamy looks from the summer collections. Photographed by Andreas Ortner, the brunette looks effortlessly ethereal in breezy dresses and separates. The model and photographer previously worked together for the magazine's August issue. Stylist Hannah Godde dresses Ronja in designs from the likes of Louis Vuitton, Gucci and Bottega Veneta amongst others.
comnum(0) tbcount(0) tbcount(33)
Categories:
Other Brands
Diorama Handle Clutch With Chain
Diorama WOC
It's named the Diorama Clutch with Chain, but it's not much different than the Diorama Wallet On Chain Bag. I would say, this Diorama Bag is even better because it comes with a handle. This new bag is from the Fall Winter 2017 Collection, let's talk about the design and the differences between the WOC version. Excited? Read on!
The Design
Chanel has the Boy Bag, Dior is competing with the Diorama Bag. Both are boyish-inspired and crafted with large bold chains. The Diorama Bag needs no introduction because it has been featured on Bragmybag multiple times. It's also one of the most talked-about handbags in the fashion community.
The Diorama Bag is best known for its signature crest-shaped clasp, which looks like a badge. The Large Cannage design is Dior's own iconic version of quilting. This is a gorgeous handbag and it should be on your never-ending wish list.
Diorama Handle Clutch with Chain vs Diorama WOC
I think both are fabulous and they're not competing but complementing. The Diorama Clutch with Chain Bag comes with an extra handle for hand carry. This handle reminds me of Louis Vuitton's Pochette Metis Bag, which is not only handy but extraordinary stunning. This one small addition creates a complete different look, setting itself apart from the Diorama WOC.
The chains on both Diorama bags can be removed to change into an evening clutch. One more small difference between these two bags is the sizes. The Diorama Handle Clutch with Chain is measured 19 x 11 x 4 cm while the Diorama WOC is measured 19 x 12 x 3 cm. The size difference is not huge, but it has to do with the interior design. Let's talk about that.
So in short, what are the biggest differences?
The handle
The sizes
The interior (we will talk more about this below)
The Interior
The inside Diorama Handle Clutch with Chain is well structured and can carry all your basic stuff. The interior is made up with one large compartment, which includes an removable internal zip pouch and 2 card slots
The interior of the Diorama WOC is made with one large compartment, 4 credit card slots, 1 flat pocket and 1 zipped pocket.
So the Handle Clutch with Chain has less pockets but it comes with a removable zip pouch. The Diorama WOC has more pockets and the sizes of both bags are almost identical.
The Sizes And Prices
The Diorama Handle Clutch With Chain Bag is measured 19 x 11 x 4 cm, the chain is measured 120 cm. The price is unknown for now, please check with the SA for more details.
comnum(0) tbcount(0) tbcount(28)
Categories:
Fashion
Nina Dobrev on harper Harper's Bazaar September 2017 Cover
Actress Nina Dobrev lands the cover of harper by Harper's Bazaar's September 2017 issue. Nina guest edits the supplement while wearing a Alice + Olivia by Stacey Bendet dress with Le Vian earrings. Photographed by Jennifer Livingston, the former star of 'The Vampire Diaries' turns up the glam factor for the photo shoot. Stylist Joanna Hillman dresses Nina in the designs of Tommy Hilfiger, DKNY, Coach and more.
COVER SHOOT: NINA DOBREV STARS IN HARPER BY HARPER'S BAZAAR SEPTEMBER 2017
Actress Nina Dobrev is all smiles in Coach 1941 leather jacket
NINA DOBREV ON LEAVING 'THE VAMPIRE DIARIES' IN 2015
In her interview, Nina talks about her departure of the CW show 'The Vampire Diaries'. "That was the plan from the get-go. If anything, the fact that [leaving] terrified me drove me even more. I needed to feel that fear of 'Oh, my Gold, what if I never get a job again?' That just made me want to work five times as hard to make sure that didn't happen."
Nina Dobrev poses in DKNY jacket and DKNY Sport sport bra and Casato jewelry
Turning up the shine factor, Nina Dobrev wears Hilfiger Collection t-shirt dress and Marc Fisher boots
Taking a walk, Nina Dobrev wears J. Crew coat, J Brand dress and jeans with Marc Fisher shoes
Categories

New Posts

Hot Posts